H

ow "

AWESOME

" would it be to have a detailed map, like you have on your mobile device, 

showing

 you the route your business is taking?  A map of your business that can display:

 
How your business is operating?
How processes are performing?

 
Where to focus your time to maximize your business efficiency?
Where to focus your efforts to drive down costs?
Welcome to

"

AWESOME

"!

 

 

 

Process Mining Software does this and more, giving companies vision to their processes like no other technology a

vailable in the market today

: 
Using specialized algorithms & the millions of event logs produced by disparate IT systems to analyze, reconstruct, and visualize processes automatically. 

 
Providing a view of processes from an aggregated level showing each type of process variant

 
Providing "drill down" capability into each individual process instance or process step 

 
Giving 

the metrics and 

stats

 

required to

 make decisions based on how the business REALLY operates
Remember the "olden days," when you used an actual paper map for directions, or asked a friend in advance for the fastest route?  Today, ask your mobile device "navigate to…" and it tells where you are, where you're going, and step-by-step the most efficient path to get there.   Automated Process Discovery (APD) works the same way within a Process Mining solution.
Let's say we're taking a trip from Manhattan to Washington DC, and compare it to a trip through your Procure-to-Pay process:
Mobile Maps- Route Overview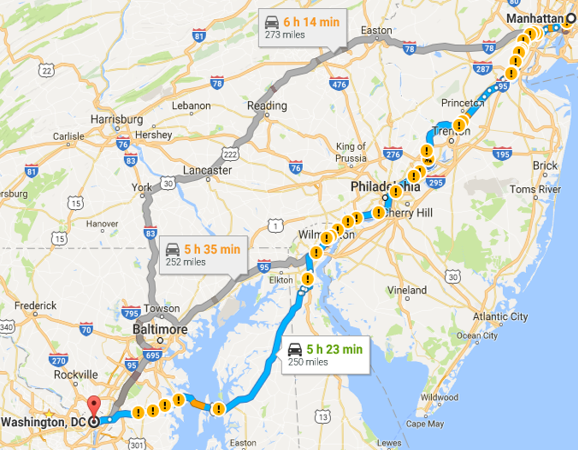 Pulls data for all possible routes to a location
Automatically maps the most efficient path
Identifies alternative routes
Calculates total time and time per step for each possible route
Process Mining- Process Overview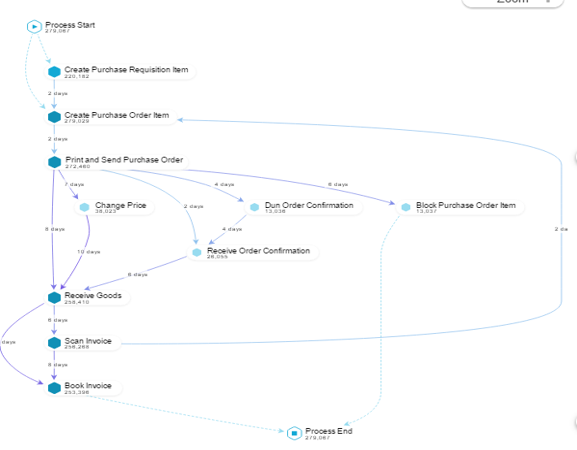 Pulls data from all log files for a process
Automatically highlights the most likely path
Displays every variation of the process path
Calculates total time and time per step for each processing path variant
The two also feature similar capabilities to drill down into specific information and show results visually:
Mobile Maps- Traffic Jam Alerts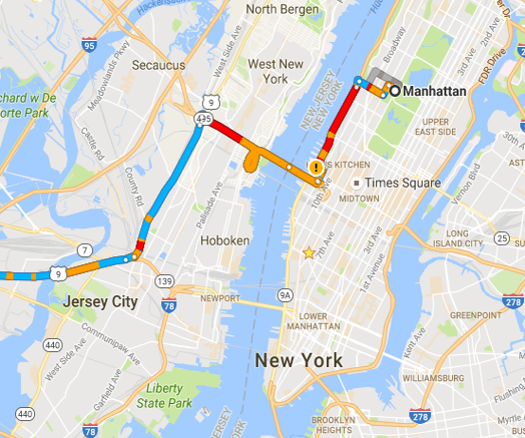 Gives drill down ability to individual streets
Highlights traffic bottlenecks visually
Warns of potential traffic issues
Process Mining- Bottleneck Alerts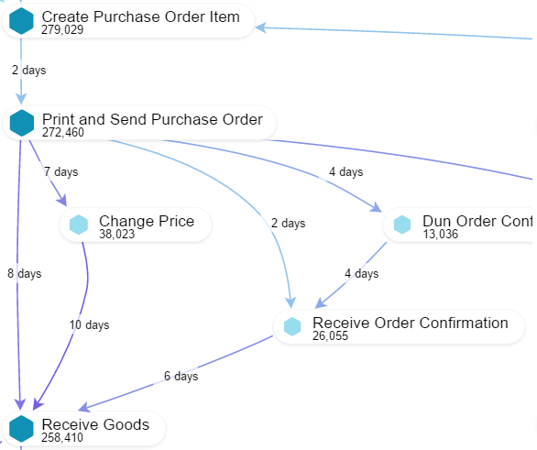 Gives drill down ability to each individual transaction
Highlights process bottlenecks visually
Warns of potential process issues based on process threshold alerts
Mobile Maps- Turn by Turn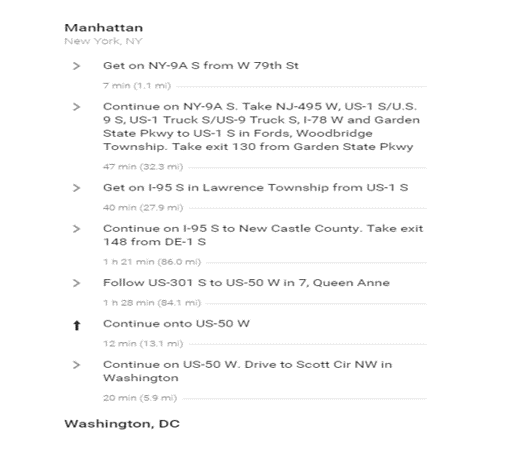 Process Mining- Step by Step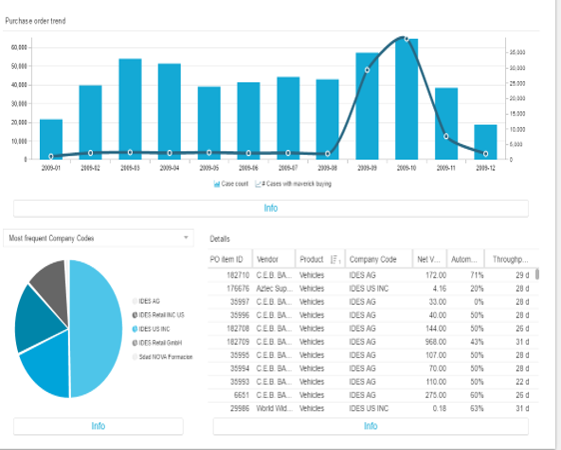 Shows the details of the selected route
Provides details for every turn required
Give route answers (what lane? What exit?) before you think to ask
Shows the details of each process instance
Provides detailed analysis for each process step
Answer questions you didn't think to ask!
How is Process Mining even

MORE AWESOME

than a Mobile Map? A Mobile Map only looks at the path you're going to take and the traffic right now.  Process Mining goes a step further.  It aggregates all previous process instances, each step, and provides the processing path in historical context.  That's like a Mobile Map assessing ALL the vehicles that ever made the trip from Manhattan to Washington DC plus those driving there now. Imagine if a Mobile Map picked your route not only based on current traffic, but had the knowledge of all past traffic patterns and thus could predict how traffic may change while you are enroute, and automatically alerted you and adjusted your route based on those predicted bottlenecks?

AWESOME

, right?
Don't use the Process Management equivalent of a paper map and advice from a friend If you're using an army of business consultants to map your processes or using process tools requiring manual entry, you're using the process equivalent of a physical map, or pulling over to ask for directions and hoping they're correct.  How are you going to know which route is really the most efficient?  How will you be warned of upcoming or potential bottlenecks?  The answer is: you won't.
Welcome to the Process Management Future!

It's seeing your process visually based on your actual data via automated process discovery, NOT the "documented process"
It's analyzing your process in the context of your business operation, NOT looking at how individual departments handle their portions of your process.
It's monitoring every step, automatic warnings, and predictive alerts, NOT just reviewing the same select KPIs you measured last year.

It's time to look at your business a different way!  Process Mining is the key to unlock the secrets of how your business truly operates, showing you the power held within your own data.
Contact Digital Symplexity to learn more about Process Mining and identify the right Process Mining technology to map your unique Digital Fingerprint.